Benefits
Connect with the most sought-after talent that is hard-to-find and is the right fit for your most demanding positions.
Save about 20-40% of your costs by leveraging international talent
Grow faster with a pool of great people
Focus on your business instead of recruitment
Facts
The number one reason for most of the business growth problems is lack of the right talent!!
40-50% of current employees are looking for new jobs! Which of your own team members left you or are going to leave soon?
Salaries have gone up 30-50% for many of the hot professions!
Hire full-time resources

Directly hire full-time resources. For example, a leading Software company in Canada hired 7 python developers through our recruitment services, and these developers now work with the software company just like their regular employees.

Build an entire team on-site or remote

We can assemble your worldwide marketing, sales, or development staff. Manufacturers can save money by finding operations team resources faster. In Pune, India, we hired project delivery managers, accountants, and customer care reps for many clients. We established their staff in weeks without upfront costs.

Hire-train-deploy a cohort

We can hire, train the cohort, and deploy if you need over 10 people of a particular skill set. For example, a real estate holding company in New York needed 50 property managers immediately to manage their properties; we hired and trained the property managers and deployed them within 3 months.

International expansion

We help you find talent internationally who can help you expand into new geographies. For example, one of the US software companies was getting lots of leads from India, but they didn't have a sales presence in India. So, they hired 5 sales people through us within 2 weeks and generated over $2 million in sales within 1 year without any upfront investment.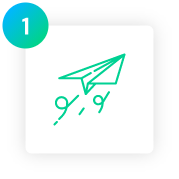 Send your job requirement
You can send your existing job listing or call us and explain the details. Since we have a large pool of candidates, we can provide an exact match once we understand your requirements.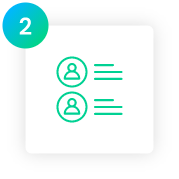 We Short-list candidates
We use our AI-based engine to assess and source candidates. First, we will short-list candidates who match your criteria in our database. Then, we will do initial rounds of interviews to make sure there is a perfect skill to job Match.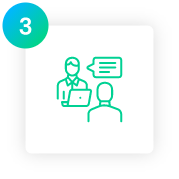 Interview
You do the final interviews and select the best candidate.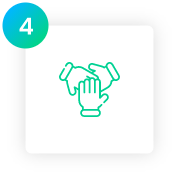 Join your team
They start working with you as full-time resources. We manage all the compliances, background checks, payroll, and administrative work.
Pricing
Just like you hire full-time resources, you will employ international resources with a budget. You will save 20-40%, but typically our clients care more about speed and quality than cost. If you send us your requirements with the desired number of years of experience, we can quote you the current market salaries for those roles.
Huge pool of TOP talent
Since we have been doing this for a long time and work across many countries with our physical presence, we already have a vast pool of top talent.
Save 20-40%
Since our candidates live in countries with cheaper living costs, you can generally save between 20 to 40% of payroll costs.
Highly Motivated team members
Most of our candidates are tired of working for outsourcing companies or freelancers. They want a sense of belonging to a US or a European company. They seek full-time stable employment and want to give their 120% and build a long-term career in your organization.
Why are we able to find Top Talent?
Many years of hard work by 100s of international recruiters, we call them scouts. This resulted in a substantial pre-vetted pool.
Top talent in many countries such as India, Ukraine, and Colombia do not get enough respect and recognition from employers in their countries.
Top talent wants to work with successful companies like yours to learn and grow.
Most of them are hard-working, loyal professionals; they don't know how to brand and market themselves internationally, so we help them.
They want to gloat about their job for an American or European company 😊
We treat them well and pay them well! So, we get 1000s of referrals from their friends.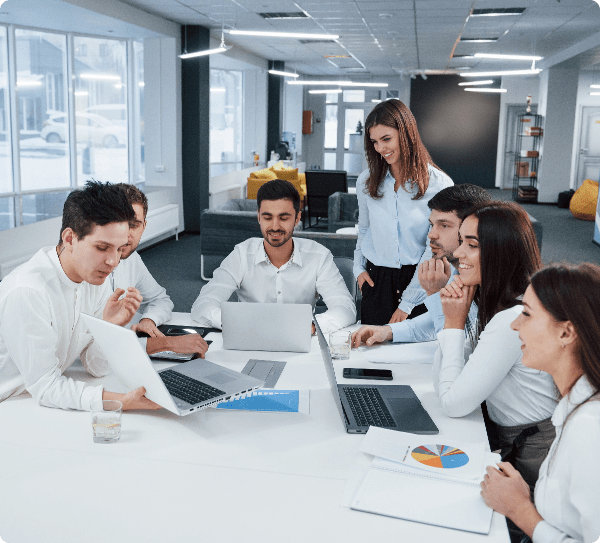 Job Title
We have hired and deployed 100s of different job roles; here are some of them. Since we have a vast database and army of recruiters, we can find a match for most typical jobs.
Technical
Software Engineers
Civil Engineers
Software Developer
Information Security Analyst
Web Developer
Sales Engineer
Information Technology Manager
Computer Research Scientist
Product Development Consultant
Mechanical Design Engineer
Electrical Engineer
Power Plan Maintenace Executive
Project management
Technical
Non-Technical PMO
HR and L&D PMOs
Procurement
Sales
Sales Executives
Sales Representatives
Distribution Manager
Business Manager
Logistics Staff, Supervisor and Manager
Sales Director
Marketing
Digital Marketing Executives
SEO experts
Content writers
Graphic Designers
Demand Generation
Data Scientist
Copy Writer
Video Design and editor
Channel Marketing Executive and Managers
Customer Marketing Executive and Managers
Operations
IT Director
Systems Designs
System Development
System Engineers
System Administrators
Service Desk
Process Managers
Network Admin
Database Administrators
Application Support
CSI Manager
Change Management
Incident Management
Data Center Management
Operations Management
Enterprise System Support
Service Delivery
Service Architecture
Free No Obligation Consultation!
Let us help you grow your business by providing the talent you need!
Take The Next Step
Finding the right tech talent can be time consuming, we take the pressure off and connect you to talent you need, fast!